Products and Services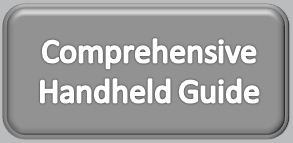 Investing dollars in improved company performance is not the same thing as buying a new box of pens for the office, right? You need someone you can call on for help when you need it. At Cardinal Mobile, we sell the best and latest in rugged handheld devices, and then we stick around, establishing personal relationships with our customers. Our 25 years of experience gives our staff a depth of knowledge unequalled in the field.
Cardinal Mobile is proud to offer the following:
Products

Services

Mobile Handheld Computers and Tablets

Cardinal Mobile sells and distributes mobile handheld devices, accessories and printers from some of the leading manufactures in the world.  From ultra-rugged tablet computers to semi-rugged handheld devices and everything in between. More.. 

Mobile Handheld Evaluation Program

Hold the device in your hand before you make the investment. We think that when you make a major investment decision for your company, you probably need more than brochures and spec sheets. More..

Mobile Printers

Cardinal Mobile sells a variety of mobile printers that can be easly carried or used in a vehicle allowing field workers to print on demand. More..

Customization and Integration Service

Tell us your hardware and software requirements and we will source and deliver a complete solution to you or your customers. More..

Mobile Handheld Computer and Printer Accessories

We have an online store that carries everything you need for your mobile handheld or printer. We have screen protectors, styluses, cases, chargers, and even paper, labels and pre-printed paper rolls.

More.

.

Authorized Handheld Repair

Cardinal Mobile is an authorized Warranty repair center for both Casio™ and Trimble™.

We sell it and we stand behind it!

More...